Description
 Evolis Ultra Cleaning Kit H-A5011 
Used for complete cleaning of the printer. This kit contains 5 pre-saturated cleaning cards, 25 cleaning swabs, and 40 pre-saturated cleaning lint-free wipes.
 
 Evolis Ultra Cleaning Kit H-A5011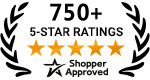 Payment & Security
Your payment information is processed securely. We do not store credit card details nor have access to your credit card information.