Description
 Datacard Datacard SP-35 Color Kit 552854-504 DP-8567 
Certified Datacard ribbon. Kit includes: 1 YMCKT ribbon, 1 alcohol cards, 1 adhesive cleaning sleeve. Ribbon yields 500 prints. Datacard part number 552854-504.
 Datacard Datacard SP-35 Color Kit 552854-504 DP-8567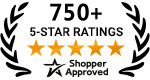 Payment & Security
Your payment information is processed securely. We do not store credit card details nor have access to your credit card information.