Description
 AllThingsId Color PVC Cards CR-80 (Qty 1000) P-10394C 
Cards are 30 mil thick and graphic quality. Colors: Green, Red, Yellow, Orange, Beige, Maroon, Dark Blue, Light Blue, Grey, Tan, Pink.
 AllThingsId Color PVC Cards CR-80 (Qty 1000) P-10394C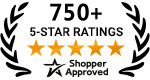 Payment & Security
Your payment information is processed securely. We do not store credit card details nor have access to your credit card information.