Description
 Baumgartens Black Identification Neck Pouch (Qty 12) - Vert. - 55120 
For Convention and ID badges. Baumgarten's Identification Neck Pouchs feature an adjustable cord, a clear window, a tab to attach and pen, top loading pocket to stash business cards and a zippered rear pocket for securing cash, and valuables. Vertical ID Badges up to 3-1/2" x 2-1/4".
 Baumgartens Black Identification Neck Pouch (Qty 12) - Vert. - 55120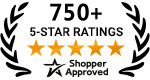 Payment & Security
Your payment information is processed securely. We do not store credit card details nor have access to your credit card information.