Description
 Polaroid ID Card Maker Enhanced 5-2002 
As with Elite and Expert Editions, ID Card maker Enhanced is built with the same workflow and easy to use interface. A complete package for start up ID programs, Enhanced Edition provides a core set of tools for creating ID cards and report designs, customized card production forms, entering and retrieving data, capturing images and printing on card or paper printers. Enhanced also offers multiple security levels, as does Expert and Elite, to help you protect your data and card program. Enhanced Edition can utilize IDCM Image Capture software, Twain or Video for Windows for all Capture Applications. As your needs and card program grows, Enhanced is designed for seamless upgrade to ID Card Maker Expert or Elite Editions.
System Requirements
Microsoft Windows Vista, 2000 Professional or Windows XP Professional or Home Edition (Installing the latest service pack for your operating system is recommended.)
Internet Explorer v5.01 or later
500 MHz Pentium processor; 1.5 GHz Pentium 4 recommended
128 MB RAM (256 MB recommended)
16-bit color (65,536 colors); cameras may require higher color
800x600 screen resolution (1024x768 screen resolution recommended)
CD-ROM drive 8.Multiple USB ports required for security key(s) and IDCM Capture products
100 MB of hard disk space for applications (not including space needed for your database)
10 MB of hard disk space on drive C for installation of sample database and sample photos
15 MB of hard disk space for Adobe Acrobat Reader (if not already installed)
 Polaroid ID Card Maker Enhanced 5-2002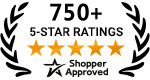 Payment & Security
Your payment information is processed securely. We do not store credit card details nor have access to your credit card information.